Information
- A reference guide easy to use
- Net unobstructed opening
- Specification guidelines for engineering designs
- Maintenance
- Corrosion
Net unobstructed opening
The most important information required is the net unobstructed opening for each of your access doors. Each access door must offer certain open criteria's that only you can establish. From these dimensions, we will determine the outside dimensions as well as the concrete or masonry opening, depending on the frame and leaf configuration you have chosen.
To help you don't hesitate to consult our standard size chart.
Keep in mind that each non-standard PRETAL access door is made to measure to your specifications and requirements.
Do not hesitate to contact us if you have special requirements such as loadings, sizes or other special requirements.
The width and length of the access door
The following three sketches will indicate the correct way to specify the width and length of your access door. To eliminate confusion, please remember that a PRETAL hatch always considers the length of the door on the face where the hinges are fixed.
Single leaf - Length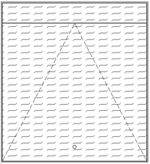 Double face-to-face leaves - Length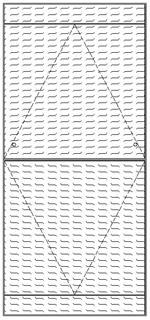 Double side-by-side leaves - Length